News & Upcoming Events
NISSAN ROGUE® JOINS THE REBELLION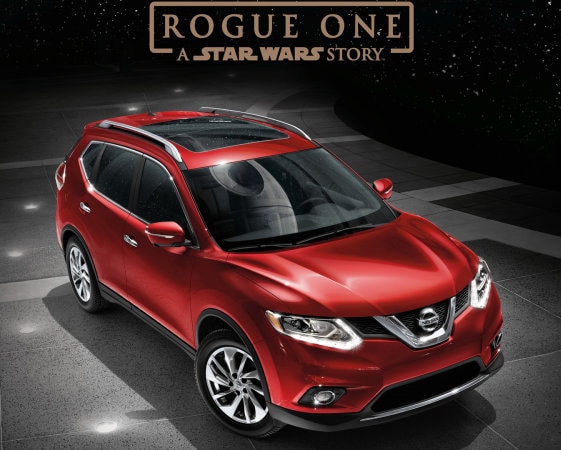 Nissan has joined forces with Lucasfilm for the launch of Rogue One: A Star Wars Story.
In the lead up to the film's opening on December 16, an extensive promotional campaign featuring the Nissan Rogue® CUV is presently in development and will appear in both traditional and digital media.
From Lucasfilm comes the first of the Star Wars standalone films, "Rogue One: A Star Wars Story," an all-new epic adventure. In a time of conflict, a group of unlikely heroes band together on a mission to steal the plans to the Death Star, the Empire's ultimate weapon of destruction. This key event in the Star Wars timeline brings together ordinary people who choose to do extraordinary things, and in doing so, become part of something greater than themselves. In theaters December 2016.